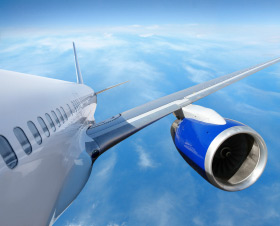 The East Midlands boasts some of the biggest names in the UK and international transport industry.
Around 38,000 people work in the transport equipment sector in the East Midlands, and the region not only has some of the finest research and development facilities in the world for this sector, but is home to some of the biggest international names in everything from car manufacture to aerospace engineering.
Businesses specialising in all areas of this sector have chosen to base themselves here including car manufacturers, marine specialists, motorsport, aerospace and rail engineering firms. The region's universities also provide world-class research and product development capabilities.
In order for the transport equipment sector to grow at the pace that it is capable of, specialists within the region need to share their knowledge and work together. The Transport iNet, which is part funded by the European Regional Development Fund (ERDF), is the tool that aims to do this by bringing together businesses, sector organisations and universities, all with a common area of interest, innovation expertise and capability within this market sector. Its work is guided by a Strategic Advisory Panel (SAP) whose members cover a cross-section of the transport industry: aerospace, automotive, marine, motorsport and rail. The overall objective of Transport iNet is to increase the level of innovation in the East Midlands and in doing so, improve business competitiveness, margins, sustainability and growth.
Sharing Technology, Resources and Innovation
The Transport iNet was established in early 2009. It is able to help businesses working in this sector to flourish and drive the East Midlands economy forward. The Transport iNet was set up to allow individual sectors to work together, share ideas, technologies, intelligence, innovation and create a link between operational industries and the academic community. This is quite a challenge for the transport industry as the different sectors can be extremely diverse, with different aims, customers and supply chains. However there are areas of common interest, for example environmentally friendly power generation or sourcing stronger and light materials for use in manufacturing.
To develop a more complete picture of the opportunities, the Transport iNet initially commissioned mapping reports which identified supply chain structures, and the main innovation drivers in each industry sub-sector - aerospace, automotive, marine, motorsport and rail. We have more recently conducted a survey of the capabilities of SMEs (small and medium enterprises) able to provide low carbon vehicle technology and expertise. Please contact us if you would like a copy of any of these reports.
Transport iNet Team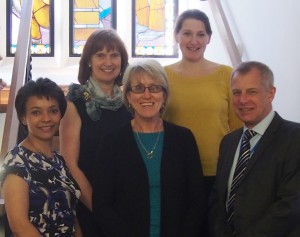 For general enquiries please contact us at info@transport-inet.org.uk or call 01509 635211. Visit our contact page for location details and a contact form.
John Frodsham, Director
Adele Wilkinson, Contract Manager
Georgette Hall, Innovation Advisor
Pauline Graham, Innovation Advisor
Kate Clement, Research Analyst